Meet the team.
Journey Club is Westman Village's ode and investment toward the senior generation. This facility is geared towards full, engaged, thoughtful lives with the utmost dignity for individuals of all activity and health levels. Journey Club residents fill the halls of Westman Village with the light, laughter and intelligence that only time and experience can lend.
The staff behind the people are just as central to Journey Club's success-would you like to meet them? Here goes!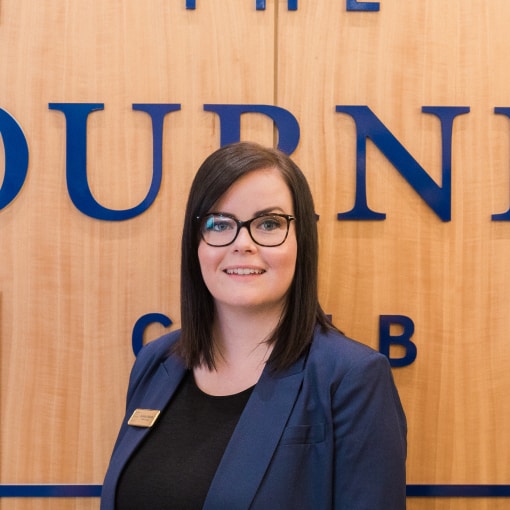 Jennifer Fulkerth
General Manager
Jennifer was born and raised in Didsbury, Southern Alberta, but grew up in Lethbridge. She is now a local Mahoganite living right here in Mahogany. When she is not at work you can find her exploring the outdoors and the mountains with her family. While living in Ottawa for 5 years, she went to school for nursing where she has been fortunate enough to work in several settings, including acute care, continuing care, homecare and education. In addition to her husband and daughter, she has 2 dogs and a bunny and feels she is well on her way to having a small home zoo.
Jennifer fell in love with the nursing profession because of its nature- taking care of people especially at their most vulnerable state. She thought of doing interior designing for her love for design, but helping other people was her passion. One very important thing to note for Jennifer, she has a sweet tooth!

With Jennifer's background in both care and operations, she has earned the position of Journey Club's leader of the pack.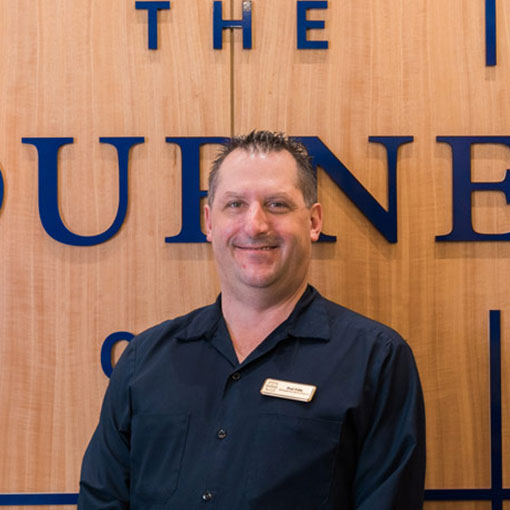 Paul Eddy
Environmental Services Director
Count your lucky stars Paul Eddy sauntered westwards in the mid 90s. Since that time, he's put in over a decade of time building the expertise needed to lead construction and maintenance projects of all shapes and sizes. Over a decade in exterior residential construction and restoration (including after the High River floods) led him to not only provide key contributions to the Century Downs casino and racetrack near CrossIron Mills, but also to find Jayman BUILT and Westman Village.
This Ontarian is true blue small town Manitoba at heart, but now that the Rockies are at his doorstep, snowboarding and skating in winter and hikes and camping in summer are of course part of his personal self care routine. The only thing to be wary of with Paul are his sports choices: Miami Dolphins in the NFL and the Toronto Maple Leafs. Look, he's a great guy, so let's try and look past this, shall we?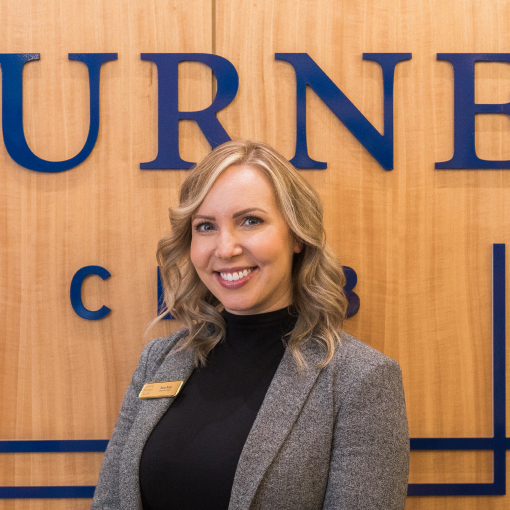 Tara Nini
Director of Sales
Tara's passion for helping others began at a young age when she left her small hometown in New Brunswick to travel and volunteer abroad. As she ventured back to Canada, she planted roots on the west coast and worked as a Registered Massage Therapist for many years before finding her way into new home sales, then finally discovering her true calling in the luxury senior living sector.
With her natural ability to form connections, mixed with her altruistic nature, she is the perfect fit for the Director of Sales role at The Journey Club.
Don't ask her anything about sports, but she probably knows some random fun facts about most countries, tips on where to travel to and experience the best food.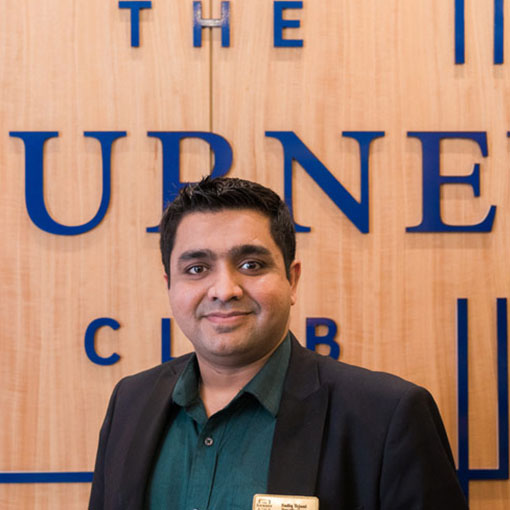 Sadiq Tejani
Front Office Director
Who better to lead the dynamic face of such a defining housing project than a global citizen with a hospitality tool belt built from positions and responsibilities far and wide across retail, customer care and hospitality? Sadiq was born and spent formative years in Mumbai, broadened horizons in London and the United Kingdom, and continued a strong and steady pursuit of progress in top tier service brands like Hilton, TKMAXX, Comfort Inn and Ramada.
As Front Office Director, they set the tone and lead the team as happy, understanding faces of the administration team. Call Sadiq the First Ambassador of Journey Club's formidable group of professionals, on call to create the most holistic Journey Club possible.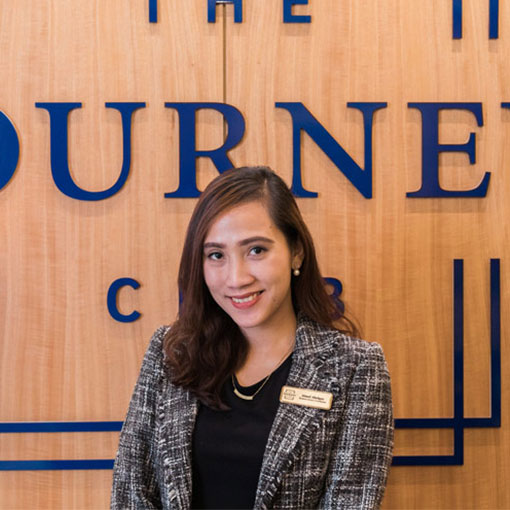 Aimel Abelgas
Resident Service Coordinator
Her name is Aimel, but you can call her Mel. Way over yonder in the Philippines, she built a considerable care portfolio as a Registered Nurse, so she immediately and steadily connected with work and education opportunities once she arrived in Canada in 2012. Our land of inspired opportunity encouraged Mel to strive for more from her background and she graduated in 2019 with a Bachelors in Management.
Much like her adventure into Canada, her position in Westman Village has been one of increasing trust and responsibility. Her commitment to her education led to a leadership role promotion, where she cultivates the steadiness and humanity befitting a top quality care and service provider.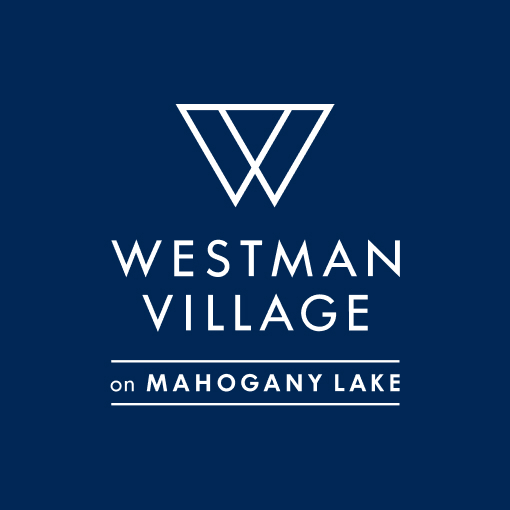 Harmandeep Litt
Director of Care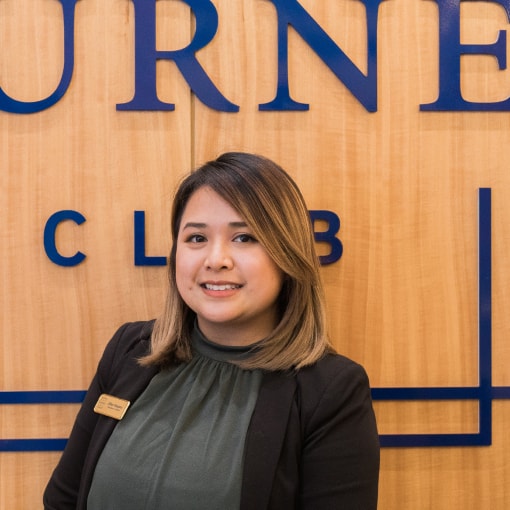 Jillian Manjares
Director of Recreation
Jillian has been working with Seniors since she was 17 years old which explains her passion in this kind of industry. In 2014, she was promoted as a Recreation Assistant at one of the biggest retirement communities in the city and had never looked back since then. Her craftmanship and creativity allowed her to excel in Recreation Therapy. She has the natural flare for the profession and her passion towards making Senior living fun and memorable is what makes her stands out among others.
Jillian is a very artistic individual. Whether it be painting, calligraphy, poster making, and other arts and crafts, she is always the go to person for all of it. Jillian is also a fur-mom of a black Cavapoo named Blake. For her, having a dog is like having someone looking forward to going home to. Whenever she has long days at work, Blake is her stress-reliever.
She started in the Journey Club as a Recreation Coordinator in late 2018 and our Residents have loved her ever since. Jillian eventually earned the position as the Recreation Manager this year 2021 which was one of the best decisions the Journey Club team ever made. She not only earned it, but she also deserved it. She definitely embodies the culture we practice as an organization.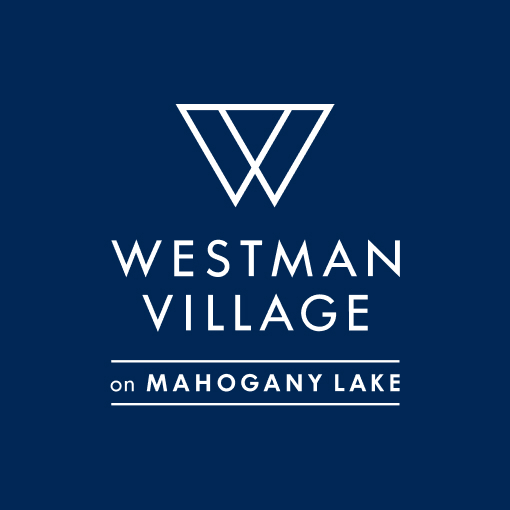 Maria Gabriel
Team Lead – Care Services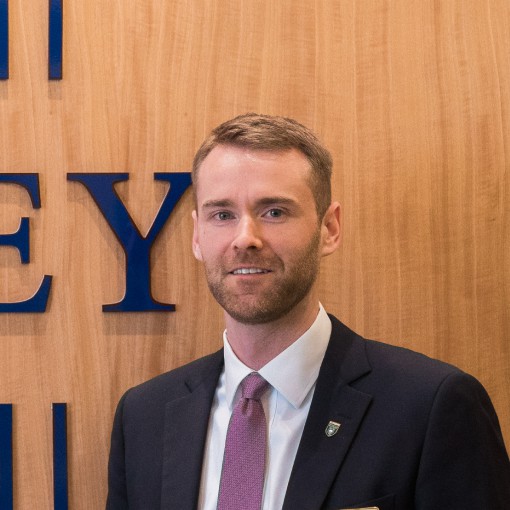 Reid Clarke
Property Accountant
Reid was born and raised in Vernon BC, home of the 6-time National Champion Vernon Vipers, Silver Star mountain and two beautiful lakes. He grew up a fan of the Vancouver Canucks and maintains that loyalty to this day.
Since graduating from the University of Saskatchewan in 2008, Reid has called Calgary home. He began articling as a Chartered Accountant in 2008 with the accounting firm BDO and obtained his designation in 2011. In between studying, working and other demands, Reid feels fortunate to have had the opportunity to travel to 18 countries. This provided him with many memorable experiences including an interest in many different cuisines. When asked to name a favourite dish, he struggled to narrow it down to 3: Greek souvlaki, Thai curries and Mexican tacos.
When he is not rubbing elbows with the lovely residents and staff of the Journey Club, Reid can mostly likely be found playing tennis, basketball or recreational softball. Reid also enjoys camping in the summertime. There aren't many natural nicknames for "Reid" but a handful of the residents of the Journey Club have taken to calling him "Mr. Wonderful".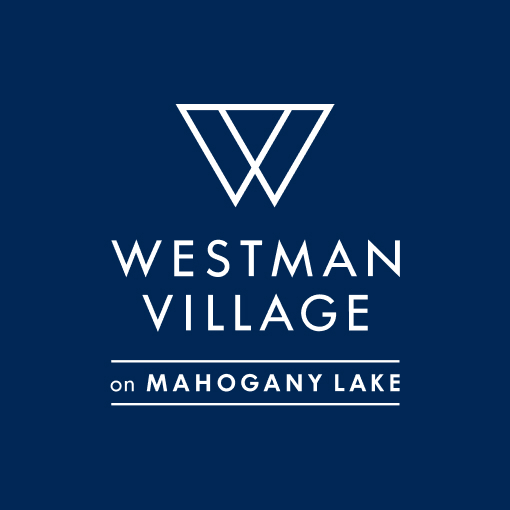 Blair Carlson
Executive Chef