Meet the team.
Journey Club is Westman Village's ode and investment toward the senior generation. This facility is geared towards full, engaged, thoughtful lives with the utmost dignity for individuals of all activity and health levels. Journey Club residents fill the halls of Westman Village with the light, laughter and intelligence that only time and experience can lend.
The staff behind the people are just as central to Journey Club's success-would you like to meet them? Here goes!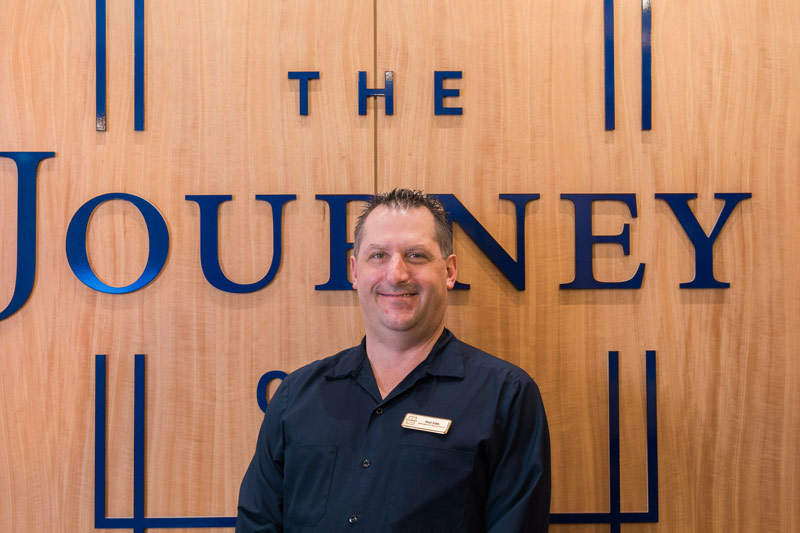 Paul Eddy
Environmental Services Director
Count your lucky stars Paul Eddy sauntered westwards in the mid 90s. Since that time, he's put in over a decade of time building the expertise needed to lead construction and maintenance projects of all shapes and sizes. Over a decade in exterior residential construction and restoration (including after the High River floods) led him to not only provide key contributions to the Century Downs casino and racetrack near CrossIron Mills, but also to find Jayman BUILT and Westman Village. 
This Ontarian is true blue small town Manitoba at heart, but now that the Rockies are at his doorstep, snowboarding and skating in winter and hikes and camping in summer are of course part of his personal self care routine. The only thing to be wary of with Paul are his sports choices: Miami Dolphins in the NFL and the Toronto Maple Leafs. Look, he's a great guy, so let's try and look past this, shall we?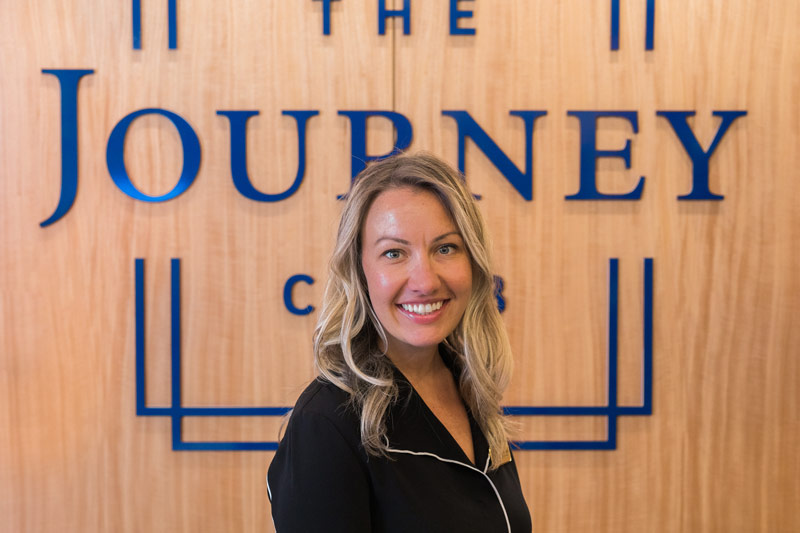 Courtney MacDonald
Inspired Living Manager
Way on the other side of the world, a.k.a. Newfoundland, Courtney stoked the fires of her passion for community and recreation with a full Bachelor's degree in Therapeutic Recreation. And yet, not content with spending her full time education on the science and art of therapy through activity, she honed her skills as a Lead Counselor in her local community facilitating adaptive group activities for children with physical and cognitive challenges. 
So what makes Courtney tick? Her creative life started as a kid, performing tap, jazz and ballet through the majority of her youth. Competition may be behind her, but don't think she's left that mode of expression behind, it's fueled her very DNA as a highly expressive, intuitive person. When not prancing about and singing her latest favourite tune, you will find her cruising farmers' markets and vegetarian restaurants for top notch meals with fresh ingredients from around the world.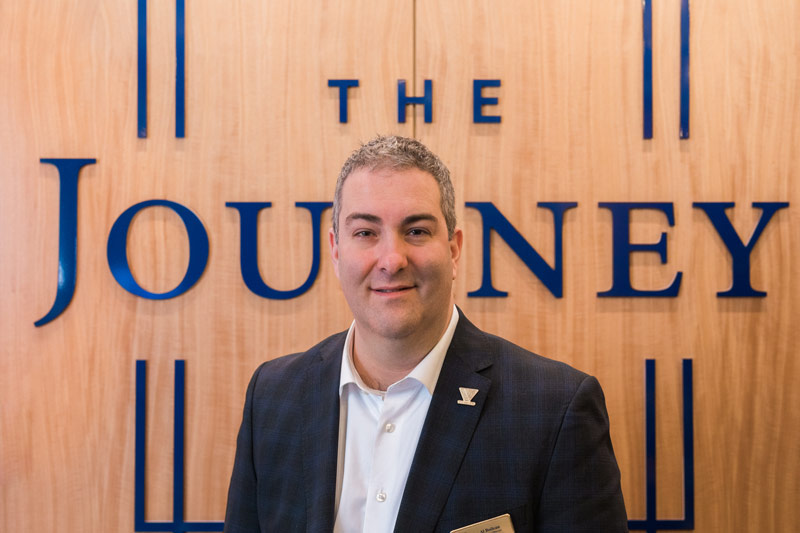 Al Boileau
Executive Director
You may recall Timmins, Ontario for a few things. Some legendary hockey players, like Bill Barilko, subject of The Tragically Hip's Fifty Mission Cap, and Frank Mahovlich. Former premier of Alberta Jim Prentice, for example. Oh, and Al Boileau, Executive Director of Journey Club at Westman Village.  
You're forgiven if you didn't know that until now, but at least you can get acquainted with the charm and wit of this Political Science and History major from the University of Ottawa. His natural penchant for hospitality, and his remarkably personable attitude, led to work at the Fairmont Chateau Laurier, then an impressive string of jet setting appointments to hot spots like the Royal York in Toronto, Bermuda, Washington, Barcelona, Portugal, and most recently Jasper.  
His version of slowing down from the high powered life of an international hotelier is the leadership position in the Journey Club you know and love. Retirement living provides the joy and connection of service and hospitality without the travel and energy expenditure, with a much easier path to raising a family - like his precocious little boy Remi, a Golden Doodle named Chester, and his wife Melanie working just down the road in McKenzie Town. Despite his Northern Ontario roots, his hockey passions lie in the right place -- for the most part. Habs first, Flames a "close second," he says. Well, could be worse, right?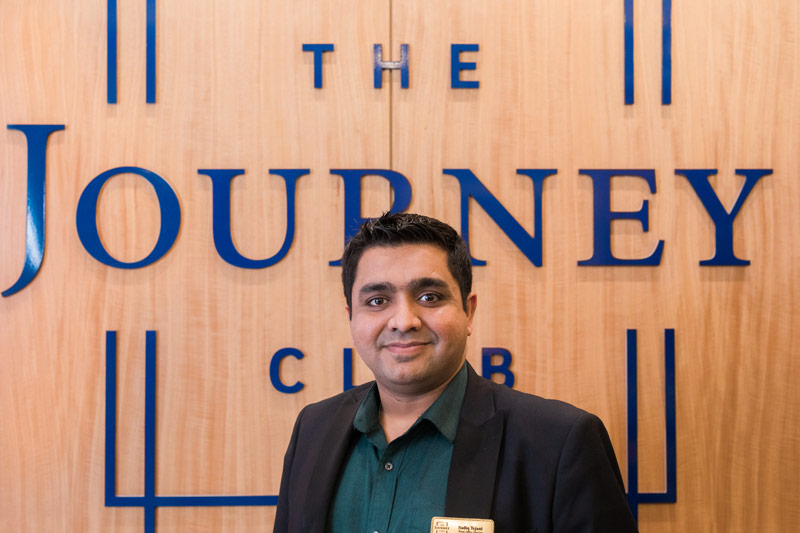 Sadiq Tejani
Front Office Director
Who better to lead the dynamic face of such a defining housing project than a global citizen with a hospitality tool belt built from positions and responsibilities far and wide across retail, customer care and hospitality? Sadiq was born and spent formative years in Mumbai, broadened horizons in London and the United Kingdom, and continued a strong and steady pursuit of progress in top tier service brands like Hilton, TKMAXX, Comfort Inn and Ramada.
As Front Office Director, they set the tone and lead the team as happy, understanding faces of the administration team. Call Sadiq the First Ambassador of Journey Club's formidable group of professionals, on call to create the most holistic Journey Club possible.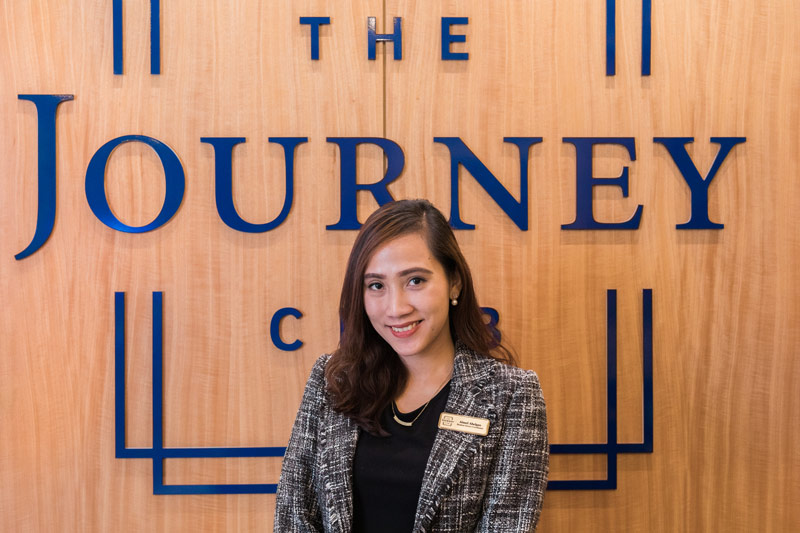 Aimel Abelgas
Resident Service Coordinator
Her name is Aimel, but you can call her Mel. Way over yonder in the Philippines, she built a considerable care portfolio as a Registered Nurse, so she immediately and steadily connected with work and education opportunities once she arrived in Canada in 2012. Our land of inspired opportunity encouraged Mel to strive for more from her background and she graduated in 2019 with a Bachelors in Management.
Much like her adventure into Canada, her position in Westman Village has been one of increasing trust and responsibility. Her commitment to her education led to a leadership role promotion, where she cultivates the steadiness and humanity befitting a top quality care and service provider.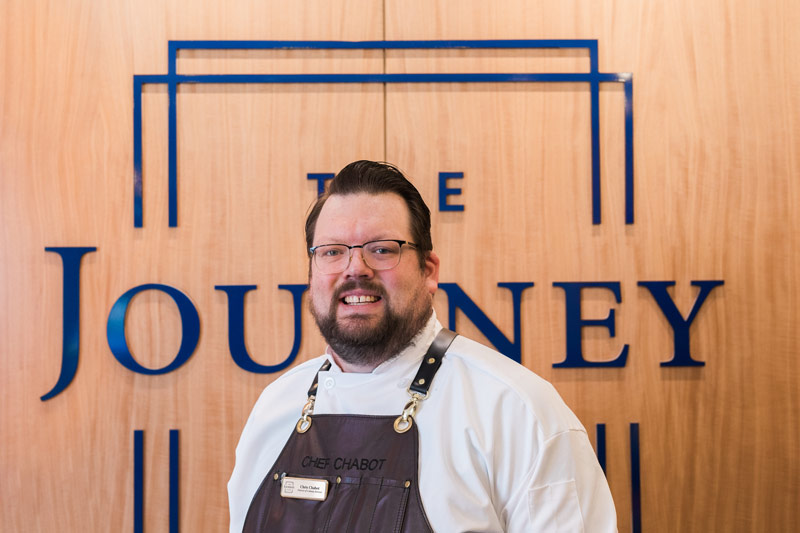 Christopher Chabot
Director of Culinary Services
Home may be where the heart is, but food is the glue that holds a home together, and Christopher is the perfect person to keep the heart and soul of Journey Club as warm, filling and hearty as it can be. As with so many, Mom and Grandma are the start of his love affair with food and cooking, and as life went on, he saw the raw power that good, wholesome food can have on people. Whether curing a person's gnawing hangry streak or fueling a person through a sickness, food is medicine, bonding, fun, merriment and laughter -- but more delicious.
From his roots in small town Ontario, Christopher went full bore on his culinary commitment and went straight to North America's cultural heart: New York City, and the Culinary Institute of America. That heavyweight education delivered him plum chef gigs at high profile West Coast institutions like Joe Forte's and the Opus Hotel, yet despite the fancy environs and award winning kitchens he stepped foot in, the common thread always seemed to be hearty comfort foods and familiar fare when push came to shove. After helping the Vin Room open their second Calgary location, Christopher is now spreading the love of soul food to Westman Village's Journey Club residents, and they seem thrilled with his wholesome and heart work.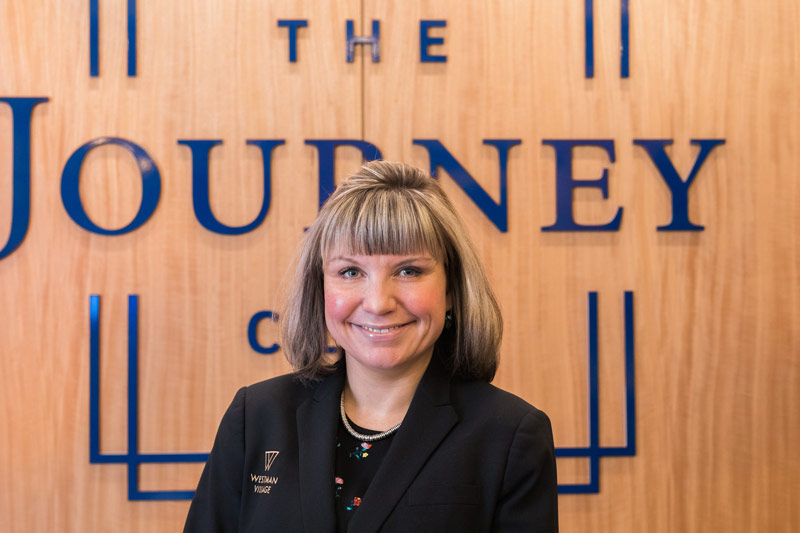 Traci Sartori
Lifestyle Consultant
This born and raised Calgarian started her professional path at the University of Calgary, a journey that would eventually lead from a globetrotting time into a successful real estate career in single and multi family homes, hence the connection to Jayman and Westman Village.  
About that globetrotting though -- Traci's family roots lie in a town called Bassano del Grappa, a suburb of Padua in northern Italy, at the foot of the Italian Alps. After travelling there to visit family, she fell in love with Italy (who wouldn't?) and took the leap. She moved to Rome for a year, the ancient heart of Western culture as we know it, and lived the dream. Cappuccino, gelato, breathtaking art, eternally intriguing architecture, and obviously even more food and more art. She took some courses at the European Institute of Design, broadened her horizons, and returned to Canada a travel addict. Her and her husband now jet set as often as they can, whether to Canadian hot spots or tropical paradises.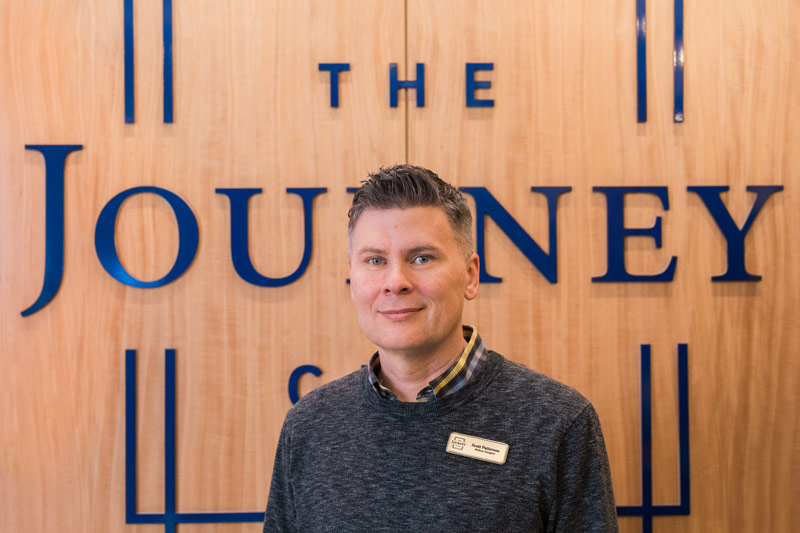 Scott Patterson
Wellness Navigator
Count Scott as a perfect sweet spot of international hospitality experience and demonstrable dedication to high quality care. From roots in Woodstock, Ontario and postsecondary education in London, Ontario, he hopscotched high profile tourism postings cutting his teeth with the big players. The Canadian Pavilion at EPCOT Centre in Walt Disney World in Orlando got him in the thick of personable connection and service in a high traffic venue, and prepared perfectly for a significant gear shift to the old world, ancient stone and epic history feel of Edinburgh, Scotland.  
After landing back in Western Canada for leadership service work at the Fairmont Palliser, the gears shifted again and that dedication to happiness and care started to extend to a nursing and acute care context. Not content with supporting paying customers of businesses, Scott took things to the next level and cultivated responsible, positive, holistic retirement care -- which provided the perfect stepping stone to Journey Club. Now he, wife Steph, 8 year old Leo, and scrappy little George the Boston Terrier call south Calgary home, and live the good life: travel, great food, high end cartography, and… the Toronto Maple Leafs? Oh no, not another one…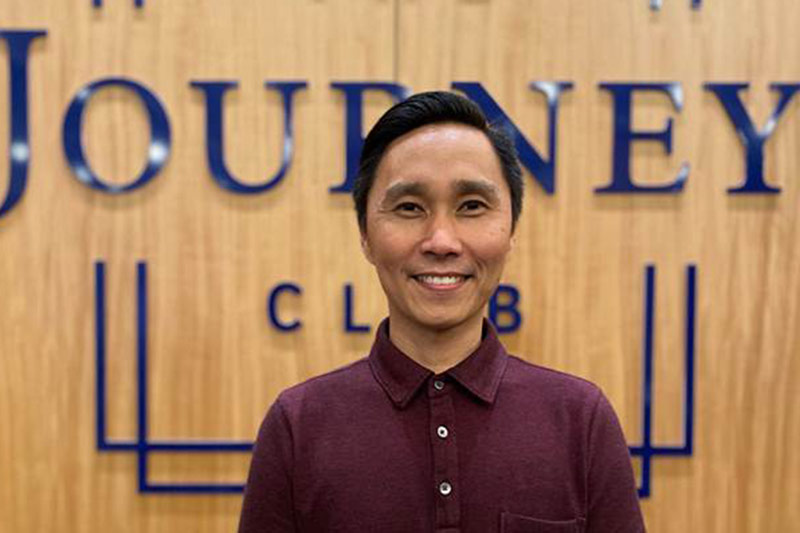 Serbert Quicho
Care Services Team Lead
Serbert's road to Journey Club started in the Philippines as a Registered Nurse in acute care and research starting in 2007. Eight years later, he and his wife took the plunge into the Canadian hinterland and started working through the registration process to do the same acute care work here as he did back home. 
His passions in life certainly don't stop at providing respectful, dignified care to those who need it. He keeps fit as an avid runner, cultivates wonderful conversations on long car rides, and enjoys stunning flowers, herbs and vegetables in his garden, and unforgettable experiences travelling to far flung parts of the world.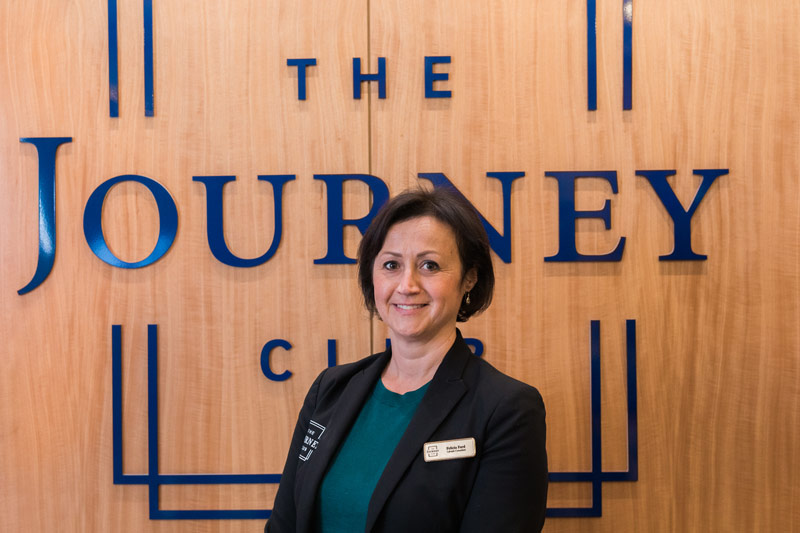 Felicia Ford
Lifestyle Consultant
Felicia was beckoned to Alberta by her man Dean, another Canadian expat she met when stars aligned in the United States. That time in her life was, shall we say, a bit more fast paced, as she put in over a decade working in technology sales and customer service on the trading floor at CIBC in New York. Her tech leanings got her in on the 90s internet startup train, in operations, web design and sales policy.  
Those gears shifted when she arrived in Calgary, and after some time working the stay-at-home Mom beat, she hit the sales world again hard, building momentum for Nespresso as a retail Brand Ambassador. Along the way her natural penchant for customer connections and marketing took her into the direction that would eventually lead her to Journey Club. Critical positions in an assisted living and memory care community and an independent living facility showed her how to connect with seniors in need of care and transition, and Westman Village provides her with all the opportunity she needs to support and enliven the transitional stages of life for seniors and their families at many different stages of life.